Lee DeDore, PA-C, MEd, ATC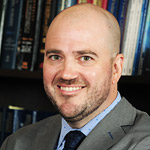 Lee has served as Physician Assistant to Dr. Brian Forsythe since 2009 and joined Midwest Orthopaedics at Rush in January of 2012. As a member of the sports medicine team. Lee assists Dr. Forsythe with seeing patients in clinic and in formulating diagnoses and treatment plans. He also provides surgical assistance and provides patients with preoperative and postoperative education.
In addition to his role as a Physician Assistant, Lee also maintains his credentials as a Certified Athletic Trainer. During his training, Lee worked in Athletics at the University of Miami and the University of Virginia and continues to provide sports medicine coverage here at Midwest Orthopaedics at Rush. His training and experience allow him to assist in returning patients and athletes to the highest levels of activity and competition.
Lee is originally from Chicago, married to his wife Jenn and he loves his daughter Addison Grace.
Clinical Responsibilities:
Takes patients' medical histories
Performs physical examinations
Orders and interprets laboratory tests and imaging studies
Formulates diagnoses and treatment plans
Administers injections
Performs musculoskeletal ultrasound
Provides surgical assistance in the operating room
Performs minor procedures and wound care checks
Provides preoperative and postoperative education
Triages patient phone calls and writes prescriptions
Education:
Barry University, Miami Shores, Florida
Master of Clinical Medical Science, Physician Assistant Studies, 2009
University of Virginia, Charlottesville, VA
M.Ed. in Kinesiology, Athletic Training, 2007
University of Miami, Coral Gables, Florida
Bachelor of Education, Athletic Training and Sports Medicine, 2006"
Lee has office hours at the following locations: